Johnny Locksmith is the Premier Phoenix Locksmith Company
Welcome to Johnny Locksmith serving the Phoenix area in AZ
Phoenix Locksmith You Can Trust
Johnny Locksmith is owned and operated locally in the Phoenix area with decades of experience in all aspects of the locksmith business. We deliver high-quality services at very reasonable rates. Our Locksmith services have built a solid reputation as one of the highest rated locksmith companies in Phoenix, AZ.
We are happy to invite new Residents and business customers to use our locksmith services in the Phoenix metro for their car key replacement, business re-key, and replacement locks needs.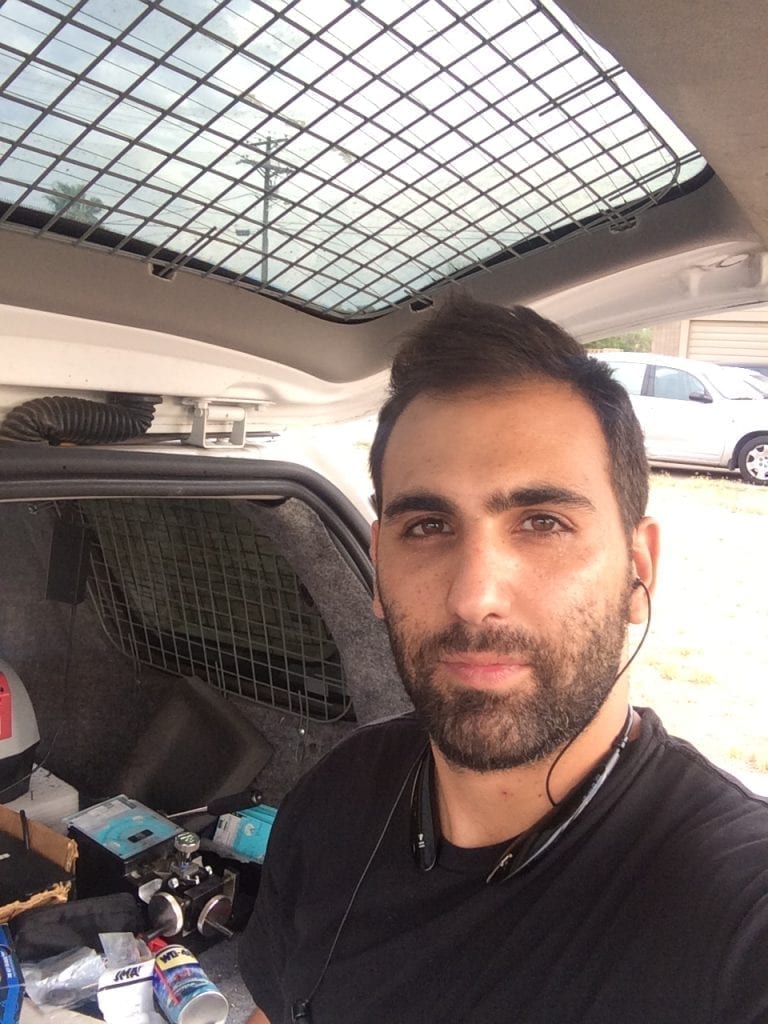 Mobile locksmith in phoenix
24 Hours locksmith services
If you are searching for the finest and most in-depth commercial, automotive and home locksmith services in and around Phoenix, Arizona, you can reach out to the capable team here at Johnny Locksmith. We are an established local locksmith firm that is available to help customers 24 hours a day. We can help you with lock and key emergencies of all types. We can help you take care of all of your basic lock and key service requests as well. Our locksmiths are dedicated and tireless individuals who always go the extra mile. People who want to feel safe and comfortable in Phoenix never have to fret thanks to our team members.
Schedule phoenix Locksmith
Looking for a Locksmith in Phoenix, AZ?
Being an experienced Phoenix locksmith business, we offer quick and professional locksmith services in the Phoenix Metro Area as well as nearby surrounding areas. We are locally owned and operated and possess unparalleled familiarity with the area, which means our customers waste less time waiting as we travel to wherever you need us.
We respond to all your service requests with the latest equipment to do any job on site, day or night. If you lost your car keys or need to your ignition repaired our trusted automotive locksmiths your experts.
Johnny Locksmith is committed to total customer satisfaction. We are the trusted local locksmith in Phoenix that prides itself in delivering top-notch quality services at friendly rates. We also stand by the quality of our work by proving warranties so you never have to worry.
If you're looking for a locksmith in Phoenix that you can trust, remember the name Johnny Locksmith - your top choice for effective, affordable automotive and commercial lock services!
Johnny Locksmith
A Company You Can Trust, Fair & Quick Pros!

Phoenix Locksmith
Whether you're locked out of your car, home, or commercial space, you need safe, reliable service from a trustworthy and professional Phoenix locksmith. Johnny Locksmith will help you gain access to locked space by offering professionalism and customer care unmatched in Phoenix and the surrounding region.
Local Phoenix residents and commercial customers put their faith in our locksmith services for the following reasons:
Fast response times & 24/7 service
Honest up-front prices
Fully licensed & insured
Locally owned and operated
Warranty services
Mobile service
Trust
If you need an emergency locksmith, contact us immediately at (480) 779-9144  for service. If you have any doubts, check out our perfect 5-star Google rating and put your trust in Phoenix's best locksmith company.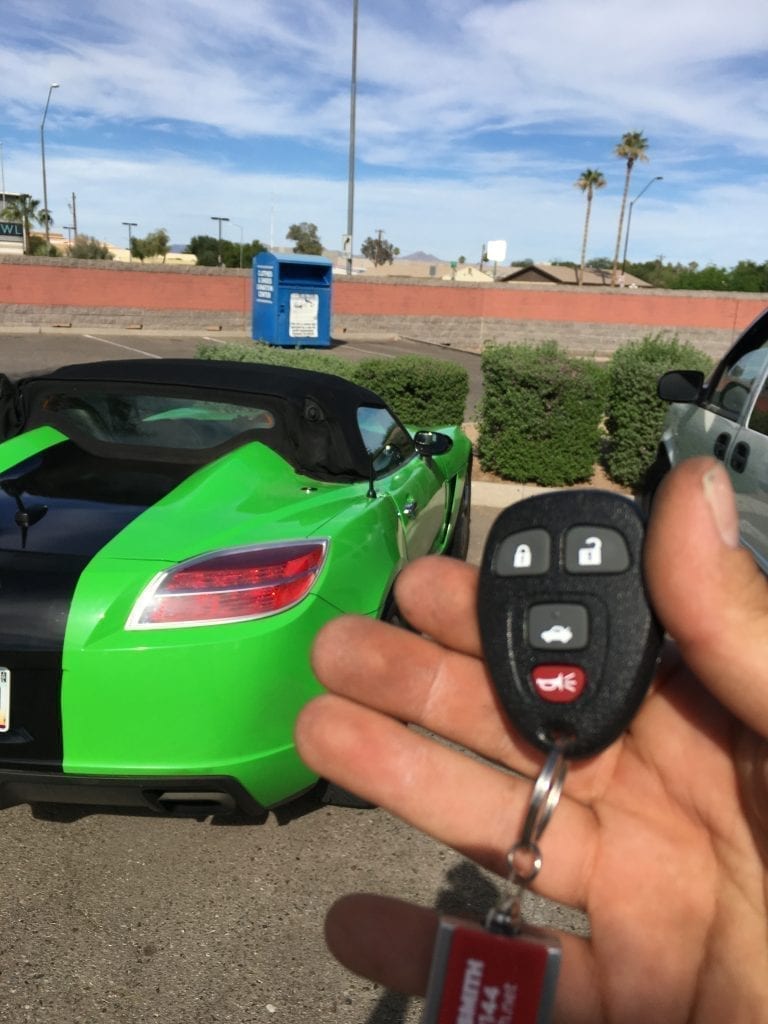 Fast & Reliable Locksmith available 24/7 in Phoenix
If you're locked out of your automobile, house, or even a simple filing cabinet. You don't have time to wait. At Johnny Locksmith, we offer 24-hour service to clients in need of car key replacement, business re-key, and any other replacement lock needs. Because we are locally owned and operated, we know Phoenix better than anyone, which means that you spend less time waiting for a locksmith to travel to your location.
Giving anyone access to your locks requires trust. With so many locksmith companies in the Phoenix area, it's important to choose a locksmith with an unblemished reputation. Day or night, no matter where you are, we will quickly respond to your emergency locksmith needs, ensuring you're completely satisfied.
Reliability and trust are the cornerstones of our business, so contact us today and get professional care from a Phoenix locksmith you can depend on.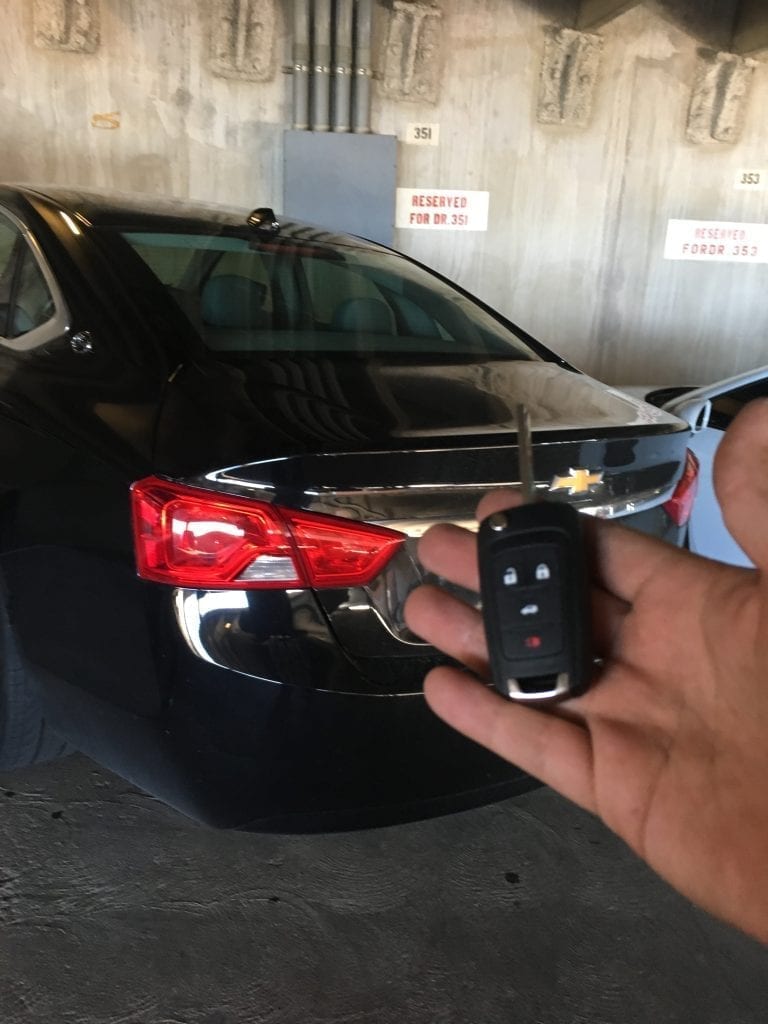 Automotive locksmith services
Nothing is more frustrating than getting locked out of your car. If you're far from home or it's getting dark, you want fast and dependable service. We are ready to help. Johnny Locksmith offers the most comprehensive line of automotive locksmith services in the region, including:
Car key replacement
High-security car key replacement (VW, Audi, Lexus, Mercedes, Jaguar, etc.)
Door lock replacement & repair
Ignition change & repair
Car security system repair
Extraction of broken keys
Vehicle lock repairs
Ignition key cutting
Transponder chip key
Program fobic and prox key
Vat system keys
Our vast experience with car keys and ignitions means your repair is done swiftly and affordably. We can handle any key style, including:
Programmable keys
Push start keys
Remote control keys
High-security keys for luxury vehicles
If you broke a key off in your ignition, there is no need to worry. Your Phoenix locksmith can extract it without damaging the lock or your automobile's exterior. After a replacement is made, we can take a close look at your lock and make sure that there isn't a bigger problem. If there is, we can fix it on location.
It seems like ignitions always break at the least convenient times. Don't worry about being stranded or leaving your car unattended. Just give us a call and one of our Phoenix locksmith experts will come to your location and take care of the problem. Why waste money taking your car to the dealer when you can call one of our professional locksmiths.
Residential locksmith services
Getting locked out of your home, mailbox, or garage is more than frustrating because it may also pose a safety risk for you and your family. At Johnny Locksmith, our comprehensive Phoenix residential locksmith services include:
Residential lock repair & replacement
Mailbox lock repair
New lock installation
Lock change
Eviction service
Re-key/master key
Digital keyless entry
Garage door locks
When you need a residential Phoenix locksmith, you want to work with a company known for its unyielding ethical standards. All of our locksmiths are professionally trained, courteous, and above reproach. As a locally owned and operated, fully licensed and insured company, we maintain a stellar reputation that's reflected in our online reviews.
We use only the highest quality products, ensuring the security of your home long after our technician completes the job. If you need a home re-keyed after an eviction, change of ownership, or for any other reason, you can sleep confidently knowing you're the only person with access to your property.
Sometimes locks wear out without breaking. They may be difficult to open and close or keys may seem to get stuck. Don't wait for the lock to break completely, contact us immediately so that a locksmith can repair or replace the lock on the spot. We can also service locks on mailboxes, interior doors, garage doors, and just about any other lock in your home.
Commercial locksmith services
When locks are comprised in a commercial environment, special attention is required. Your employees, assets, and proprietary intellectual property may be at risk. We help you protect your business interests with a full line of commercial locksmith services that include:
Commercial lockouts
Digital Keypad lock repair & replacement
Excess control systems
Master key systems
Digital control card locks
Vehicle lock repair & replacement
Commercial locks re-key
Intercom systems
Security cameras
Commercial lock installation
Broken key extraction
Transponder chip key
Ignition locks installation
High-security replacement keys
Panic bar installation
When it comes to your business, security is paramount. Is your business safe from those who may seek to damage it? When you leave work, the only line of defense at your disposal are the security measures you've put in place. At johnny Locksmith, we can help you customize a line of defense with a host of safety services.
From high-security locks to security cameras, we can install a number of security protocols that protect your business from theft. To learn more about our commercial locksmith and security services, contact us today.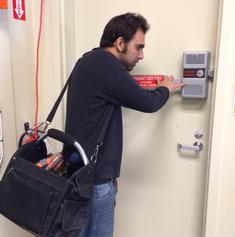 Emergency locksmith services
Problems with locks can happen at any time of day or night and it often seems like these issues happen at the worst time imaginable. When you face an emergency, you need to find a Phoenix locksmith that won't let you down. The professionals at Johnny Locksmith offer affordable 24/7 emergency locksmith services and our track record proves that we are the best in the business.
If you're locked out of your car in a strange place or dealing with an ignition problem on the side of the highway, you need to call a locksmith you can trust. No matter what your situation, we swiftly respond and will arrive at your location without delay. We earned our stellar reputation by focusing on customer service, which means we always put our customers first.
If the locks on your home or business are compromised, the last thing you want to deal with is a locksmith who fails to live up to their promises. With honesty and reliable service, we prove that our word is the foundation of our business.
If you're in need of a locksmith and you don't have time to wait, contact us today and take full advantage of our emergency services.
You lost your keys - now what?
The most common reason why people get locked out of their home, office, or automobile is because they lost their key. We lead busy lives, so there is nothing to be embarrassed about when you misplace or lose a key. Still, you may be worried that losing a key is going to cost you a lot of money or be a gigantic hassle. In truth, the problem is easy to overcome.
The professionals at Johnny Locksmith can replace any lost key with ease. It doesn't matter if it's a key for your home, office, or car. We can even create replacement keys for high-end automobiles like Mercedes, Audi, and Volkswagen, including older models. Best of all, your replacement keys will be just as good, if not better, than the keys you lost.
What if your car has an alarm? What if you locked a pet or child inside of your car? What if the motor is running? Obviously, these are all stressful situations that warrant an urgent response. When time is of the essence, your Phoenix locksmith will make resolving your situation a top priority. Best of all, you can trust that our locksmiths will keep all of your car immobilizer codes a secret. This information allows instant access to your vehicle, which is why you should always hire a locksmith you implicitly trust.
Replacing home keys is easier than replacing car keys. All you really need to do is change the lock. If you buy a new home, you should always change the locks because you never know who may still have a key. Give us a call and we can take care of the problem.