AUDI CARS AND KEYS: WHAT YOU SHOULD KNOW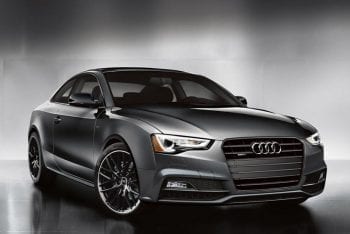 Just when you thought you have seen the best of the automobile industry, Audi comes into the fray and blows you away with their mind-blowing ingenuity and masterpieces. Established in 1910, Audi has become a juggernaut to contend with in the auto industry. Year after year, Audi has continued to serenade car lovers with incredibly beautiful cars that would leave them breathless. Without mincing worlds, Audi is built for class. While their cars boast of top notch and impeccable designs, their performance will no doubt wow any car enthusiasts who is looking for a car that combines incredible designs with unrivalled performance. That's not all. Popular for its signature Quattro AWD, Audi has carved a niche for itself as one of the big weights in the automobile industry.
Today, Audi is giving the likes of Mercedes and BMW a run for their money. The icing on the cake is that there is an Audi for everybody. Whether you're on a budget and looking for a low cost car or you're looking to splash some millions on some luxury car, you'll certainly find an Audi car that works for you. Don't take my words for it? Here are some intriguing features of Audi cars that will seriously make you consider in investing in one.
IMPECCABLE FEATURES OF AUDI
Yes! Audi boast of signature design and precise engineering that stands them out from other auto companies in the industry, but then, that's just one side of the coin. Another thing that will certainly make you fall in love with Audi is their incredible features. Yes! Their features are simply finesse. Here are some that are worth mentioning
Spots a driver assistance technology
There is no doubt that Audi is committed to making their cars safer. Little wonder why their cars boasts of a robust driver assistance technology. Their cars spots driver suite assistance technology like Audi active lane assist, Audi adaptive cruise control and Audi presence. All these features are designed to keep the driver aware of his surroundings. Hence, guaranteeing maximum safety.
Quattro technology
The Quattro technology is unarguably one of the reasons Audi stands out from other auto companies. This exciting system provide so much power to the wheels, make handling and performance easy and fluid. With this technology, drivers will have little or no difficulty maneuvering the car in all situations.
Provides a robust road side assistance
As part of their white glove services, Audi ensures users are never crippled in any circumstance for instance in the case of a flat tire. The company provides road side assistance which is available 24 hours. Isn't that simply amazing? I bet it is.
Crash test result
Don't you just love a car that guarantees your safety? With the Audi, you have nothing to fret about. Forget the breathtaking design of the Audi. Their cars are built to resist minor and hard collisions that can result in serious damage or even death. That's why the Institute for highway safety and the National highway and traffic safety Administration has recognized Audi cars as one built with the safety of users in mind.
Trusted airbags
In addition to guaranteeing the safety of users, Audi cars are fitted with reputable airbags to protect users in the event of a minor or major collision. Their airbag technology are built with a broad range of drivers and passengers information. As much as possible, these airbags are designed to reduce impact to the barest minimum.
Flawless voice command
Audi didn't live anything to chance in making sure that people who dare to trust their brand enjoy the very best of car technology. With flawless voice controls, Audi cars are built to take the bulk of the work off your shoulders. With voice technology, you can stay in touch with your customers even while cruising in your luxury Audi car.
MMI navigation system
Audi boast of a highly effective navigation system that helps you seek out your destination with utmost accuracy. With Audi connect technology, you're sure to reach your desired destination without any hassles.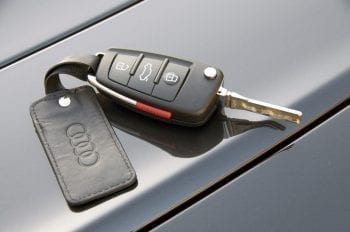 LET'S TALK KEYS AND IGNITION
If Audi designs are Breathtaking and simply gorgeous, then their keys are even better. Fused with the best of technology, Audi keys are built to offer drivers more in a car. With their key technology, you don't have to go close to your car to start or unlock the door. With just a click of a button, your Audi car will roar to live. While a lot of auto companies are looking to make the most of smart car keys, Audi has owned the smart key technology by delivering to drivers features never seen before. With the all new Audi smart keys, you can easily lock and unlock your cars, start and even open your car bunks without any hassles. The best part is that their keys can perform all this function even from a far distance.
WHAT TO DO WHEN YOUR TRUSTED AUDI KEY FAILS YOU
Although built to last, the chances that your Audi keys would fail at some point can't be ruled out. Now, the question is what do you do when your Audi car keys fail or begin to develop faults? I'm glad you asked. By simply visiting a professional locksmith who is has a vast knowledge about your car and its ignition system you'll be able to get your key issues sorted out. Thankfully, Johnny locksmith is always available to fix your Audi car key related issues. With years of experience of handling different Audi brands and designs, Johnny locksmith is more than qualified to handle all your key hassles. To get your Audi key related issues sorted out today, you wouldn't go wrong to visit www.johhny-locksmith.net/